Advice from a veteran teacher
Kenneth Wong, a former insurance claim investigator who is now the senior lecturer at the Hong Kong Institute of Vocational Education (Kwun Tong), talks to us about his interesting experience in accounting and teaching. +
Thoughts from an accounting graduate
The Best Student at HKIVE, Lau Ngai Fai, tells us about his motivation to strive for excellence in his studies and how he is taking one step further towards the attainment of his career goals. +
Opinions of an employer
Martin Chao, General Manager of Fortuna Optical Factory Limited, tells us why he thinks employing accounting personnel with the AAT qualification suits the needs of small and medium-sized enterprises. +
Rising star in accounting
Yan Liu, an AAT graduate, tells us how the skills and knowledge she has picked up through her AAT qualification help her manage her accounting duties effectively, despite the fact she had no prior accounting education. +

Hot jobs
Accounts Clerk – Yuchai Heavy Industry Hong Kong Limited.
Audit Semi-Senior – Lau, Yim, Chiu & Co.
Accounts & Audit Assistant – Lee & Chan CPA
Audit Assistant – H. P. Wan & Company
Administrative & Account Clerk – FCCL & Co
Accounts Clerk – Gainford Equipment Limited
Ask uncle balance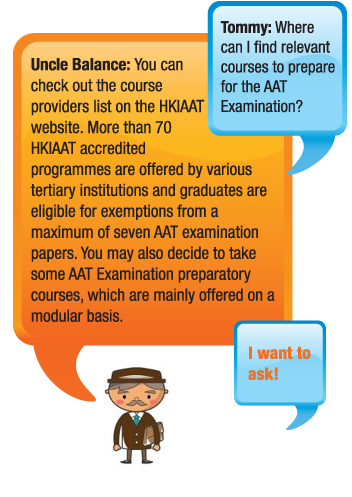 Accounting and business management case competition 2011 - 2012
The competition is now open for entries. This 10th anniversary, competition is adopting Ocean Park Hong Kong in its case study, and PRC college students are also invited to join. Don't miss this great chance to enhance your skills and extend your horizons. For more details, click here.
Free accountancy career and qualification information session
A free information session will be held at HKIAAT on 23 November 2011 (Wednesday) to introduce accountancy profession and AAT qualification to the public. Click here for more details and registration.
Company visit to Convenience Retail Asia Limited
On 19 August 2011, the winning teams of the 2010-11 Accounting and Business Management Case Competition visited the head office of Convenience Retail Asia Limited (CRA), the selected company for last year's case study. Click to read their winners' insightful experience at CRA.

English corner
What is a business report?
The purpose of business reports is to investigate a problem and report in a factual manner on what was found. A well- presented report can help a business make decisions and solve problems.
Brain Booster
What is a business report?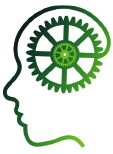 Try to add only "Plus" or "Minus" in the brackets to arrive at the answer 100. Send us your answers and you may have the chance of winning a fabulous gift!
Got the answer ?
Question 1
1 ( ) 2 ( ) 3 ( ) 4 ( ) 5 ( )
6 ( ) 7 ( ) 8 ( ) 9 = 100

Question 2
123 ( ) 45 ( ) 67 ( ) 8 ( ) 9 = 100
Quick poll
What kinds of Prospective AAT Club activity that you are interested in joining?
Company / CPA firm visit
Visit to government organization e.g. Legco, ICAC
Leisure activities such as China visit, coffee tasting class
Sports interest group e.g. golf, badminton, bowling